last update
2018.01.15 12:21
New Special Edition: I walked into a cave and up to Paradajs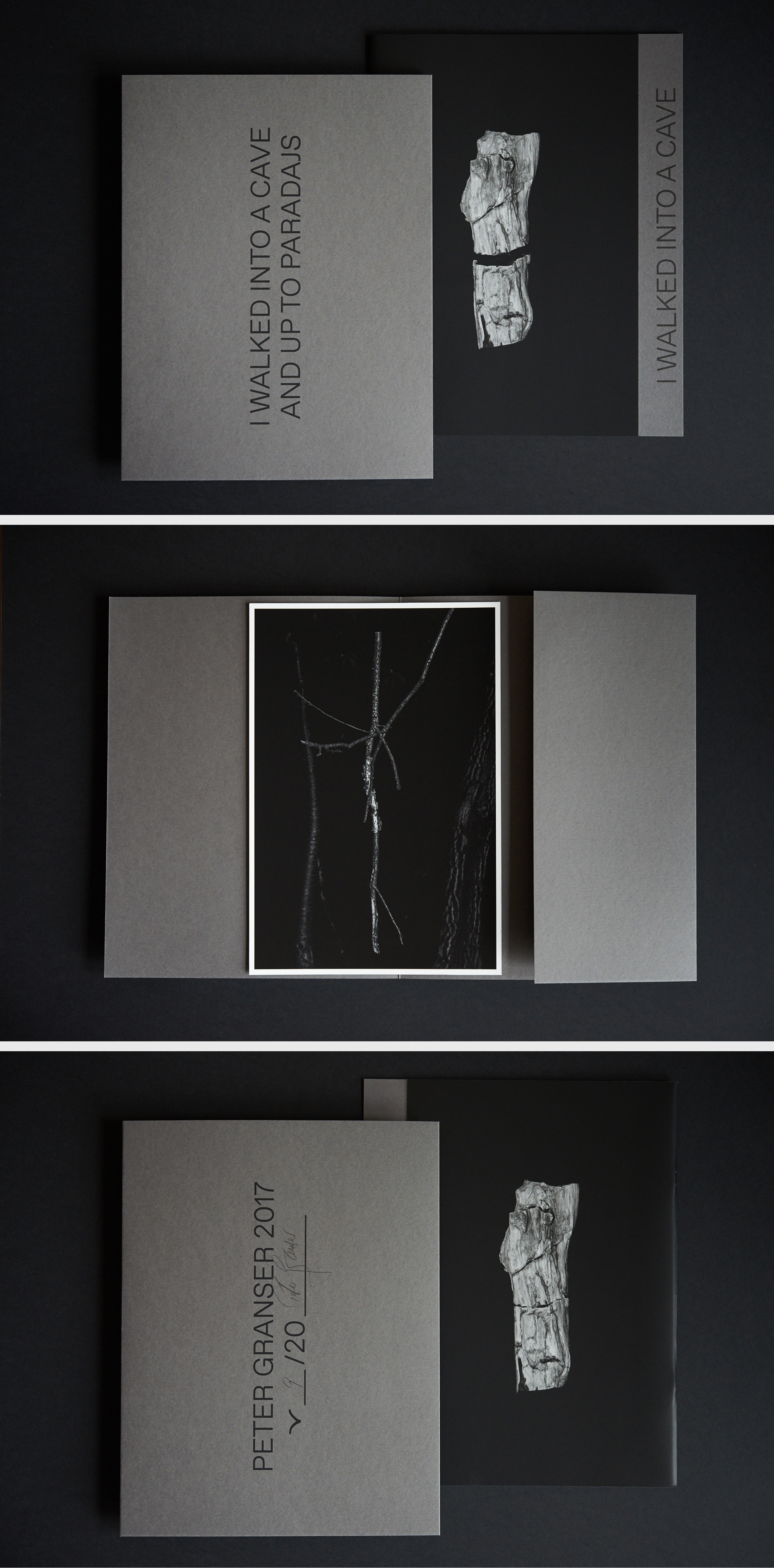 Special Edition of 20 copies, signed, numbered and dated.
20x30 cm inkjet-print on Canson fine art matt paper
in a folder with a silk screen printed text.
€ 280 including a copy of the book ( plus shipping ).
In "I walked into a cave and up to Paradajs" I grapple with my father's death. I created this very personal work immediately thereafter, in October 2016 in the woods and a cave on Mount Paradajs in Slovakia.
The photographs evoke the impermanence of all things in the inexorable cycle of nature, showing how, despite the darkness, the world around us can still be a source of beauty and hope.
The distinctiveness of the book's design stands out at first sight: completely unprotected from the outside, the cover material was inserted in the center of the book, providing a stability from inside. Dividing the narration in a "before" and "after," I combine Robert Lax poem "one moment passes" with the character of my work.
You can order the Special Edition directly here.
Book informations:
Edition Taube, November 2017, 1st edition 2017, 400 copies, 36 pages, Duplex printing, 24,5 × 32 cm, 36 pages, € 28
ISBN: 978-3-945900-10-9