last update
2023.03.29 11:00
New book: I walked into a cave and up to Paradajs published by Edition Taube

In "I walked into a cave and up to Paradajs" I grapple with my father's death. I created this very personal work immediately thereafter, in October 2016 in the woods and a cave on Mount Paradajs in Slovakia.
The photographs evoke the impermanence of all things in the inexorable cycle of nature, showing how, despite the darkness, the world around us can still be a source of beauty and hope.
The distinctiveness of the book's design stands out at first sight: completely unprotected from the outside, the cover material was inserted in the center of the book, providing a stability from inside. Dividing the narration in a "before" and "after," I combine Robert Lax poem "one moment passes" with the character of my work.
My residency in Slovakia was organized and supported by Banská St a nica an Goethe Institut Bratislava.
Special thanks to the Robert Lax Foundation !
Order the book directly from Edition Taube
2017, 1st edition 2017, 400 copies, 36 pages, Duplex printing, 24,5 × 32 cm, 36 pages, € 28
ISBN: 978-3-945900-10-9
See it the first time at polycopies in Paris.
Exhibition: I walked into a cave and up to Paradajs
Exhibition at ITO project space in Stuttgart
22 09 2017 - 10 11 2017
Exhibition: The Signs of the Times - Galerie KSK Nürtingen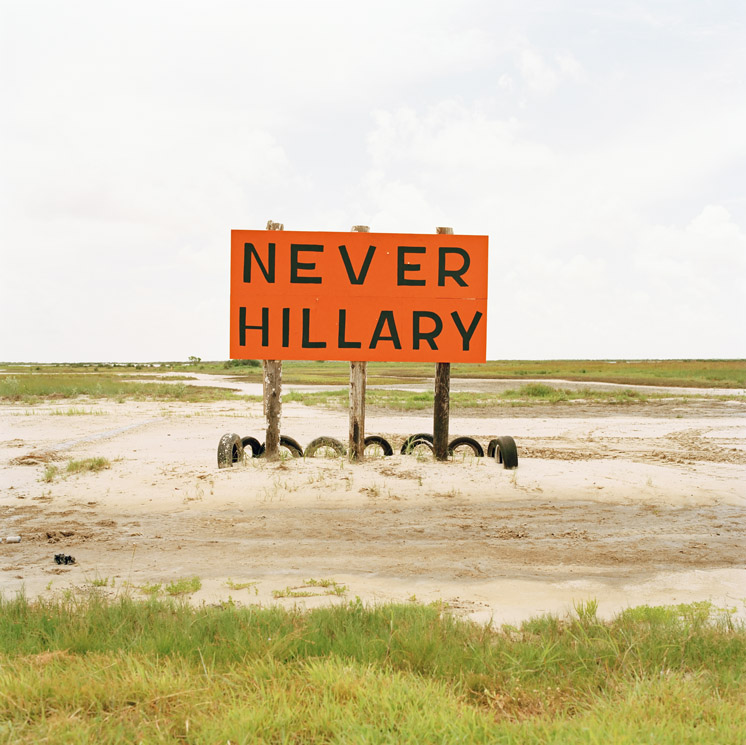 Single exhibition of 51 photographs from my projects SIGNS, Sun City, Coney Island and E.T.A. from the years 2000-2007.
"Since the foundation of the US it was often Europeans who cut to the chase of America's sentiments. The classics range from Alexis de Tocqueville's studies of 'Democracy in America', to Robert Frank's photo book 'The Americans', to Wim Wenders' 'paris texas'.
In a country, which so consistently works on a homogeneous cultural identity, the view point of outsiders is so focused because they discover so much in the every-day life that is very basic. German photographer Peter Granser also has been traveling across the US for years. In his two stunning photo books "Sun City" and "Coney Island", with his melancholic view point he reduced the colourful side of the US to sun bleached ruins of the American dream. With his new book "Signs" he now presents an essay about the conservative America, which in its minimalistic directness deeply penetrates the mood of the country that is at a historic turn-around point. The photos were taken in Texas, that is in the very state, which George W. declares to be his home and in which strict piety and defiant combativeness combine to a unique attitude that is so alien tous Europeans. Granser avoids becoming polemic.
His photos are guided by the sometimes subtle, sometimes confrontational signs left by this society in the empty Texan landscape; they are guided by the clear view of the outsider who knows a lot, but claims nothing."
20 10 2017 - 17 11 2017
Exhibition: I walked into a cave and up to Paradajs at Galéria Jozefa Kollára/Bansca St a nica Contemporary
On September 20th 2016 my father died, October 4th after the funeral I arrived in Slovakia and started to work on "I walked into a cave and up to Paradajs" in a cave near Bansca Stiavnica and in the forrests of Mount Paradajs. It is the first exhibition of this new work, that I made during a residency at Bansca St a nica Contemporary.
A book of the work will be published in September by Edition Taube.
http://www.banskastanica.sk/c/home/
26 05 2017 - 05 07 2017
Review: EL ALTO on Hyperallergic
Hyperallergic published a nice review:
http://hyperallergic.com/338586/the-vibrant-colors-and-andean-motifs-of-a-bolivian-architects-buildings/
Grant: for ITO by Kulturamt Stuttgart
Kulturamt Stuttgart is funding the 2017 program of my project space ITO.
Thank you.
Grant: Stiftung Kunstfond supports HEAVEN IN CLOUDS book
Stiftung Kunstfond supports the HEAVEN IN CLOUDS book, that Edition Taube plans to publish end of 2017, with € 6.000,--
The jury selected HEAVEN IN CLOUDS and 5 other books in the section artist´s books. Thanks a lot !
Award: Nomination for Shpilman International Prize for Excellence in Photography

HEAVEN IN CLOUDS is nominated for the Shpilman International Prize for Excellence in Photography.
The 2016 theme is "Localities". The Award is organized by The Israel Museum, Jerusalem.