last update
2023.03.29 11:00
Exhibition: J´ai perdu ma tête at Robert Morat Galerie Berlin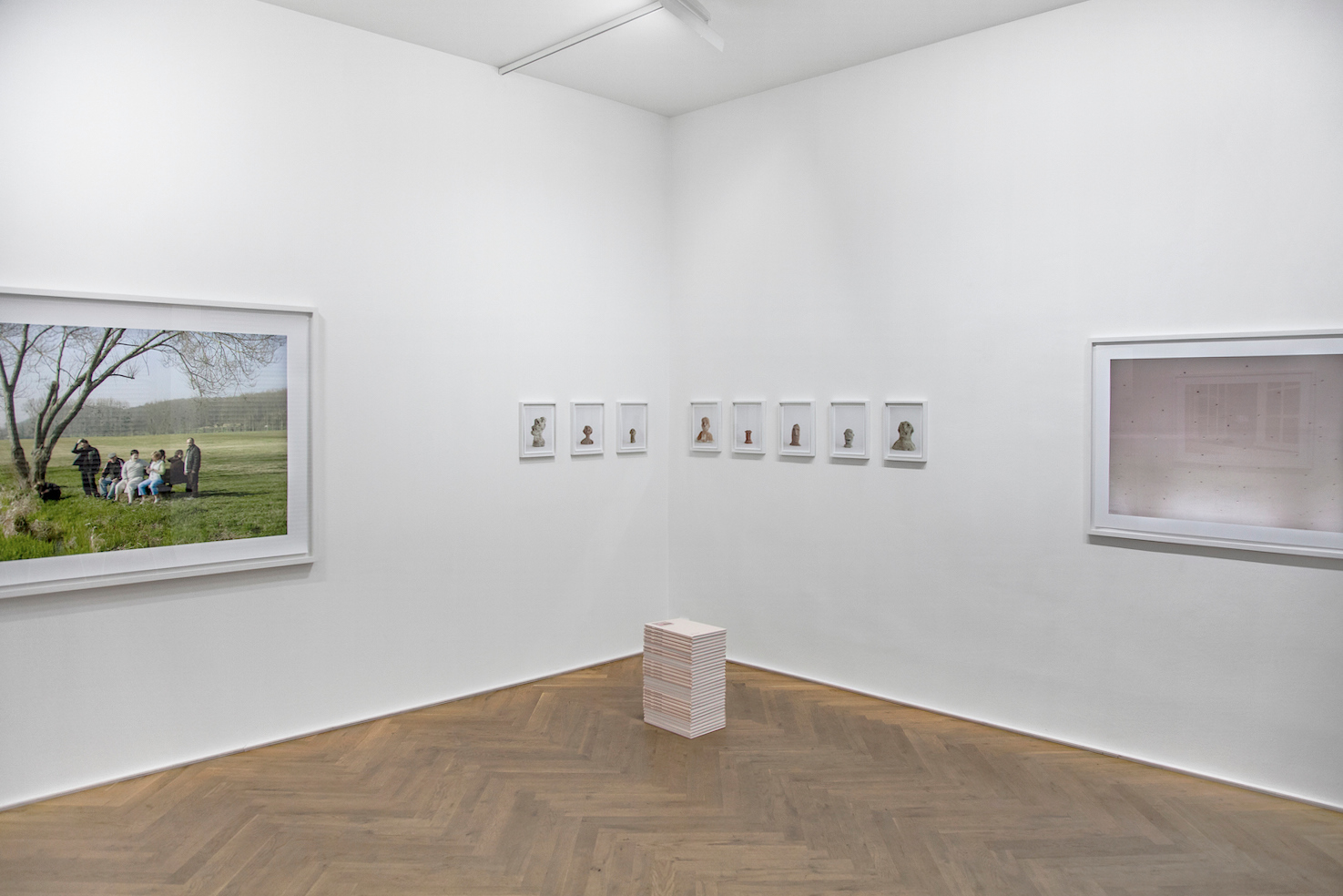 http://www.robertmorat.de/berlin.html

05 07 2014 - 04 10 2014
New Book: J´ai perdu ma tête published by Edition Taube
© Peter Granser, J´ai perdu ma tête - Peter Granser, Edition Taube
«There are words that sound too narrow and finite, underlying the real nature and complexity of their meaning, words that are nothing but codes, in an exercise of comfortable simplification. "Insanity" is one of them. Peter Granser opens countless windows on a world that is unknown – and consequently feared, set aside, intentionally or not but perhaps for the specific purpose that forgets its existence – and he does so by replacing words with photography. The first communication is what we put in place for ourselves when we try to interpret what is around us, even before we attempt any form of sharing, and words come later, to rethink what is the origin of our own experience, that is purely perceptual. It is when words fail, when they cannot be lined up and rearranged, that we feel inadequate when facing a world where we think we don't belong, while it is our own world, though ruled by a logic that is much more simple and basic as to be disarming. It's up to the viewer looking out of the windows that Peter Granser opened, it's up to us to dig below the surface, and deprive us of the rules now settled in our communication, to catch the slightest gap between what exists and what we only choose to call real.»
by Andrea Filippin, Urbanautica
J´ai perdu ma tête - Peter Granser
Edition Taube / Marraine Ginette Éditions
2014
hardcover
4c offset print, spot finish
3 inserted leporello posters
32 x 23 cm
104 pages
ISBN 978-3-9814518-6-3

32 Euro

http://editiontaube.de/j'ai-perdu-ma-tete
Book Signing: J´ai perdu ma tête at Walther König bookstore, Kunstmuseum Stuttgart
Jonas Beuchert/Edition Taube and Peter Granser present the J´ai perdu ma tête book at Walther König bookstore Stuttgart

24 07 2014 - 7pm
Fair: I Never Read, Art Book Fair Basel 2014
During Art Basel Edition Taube presents J´ai perdu ma tête at the Art Book Fair I Never Read
18 06 2014 - 21 06 2014
Exhibition: Was einem Heimat war, Undergound, Fort de Schoenenbourg, France
© Peter Granser, Drähte 3, Was einem Heimat war, 2011
With works by William Kentridge, Daniele Buetti, Rainer Ganahl, Klaus Illi, Pia Maria Martin, Peter Weibel and many others.
45 Photographs of Was einem Heimat war will be exhibited together with a sound installation by Johannes Schlichting.
http://www.kontur-stuttgart.de
01 05 2014 - 03 10 2014
Opening 01 05 2014 at 11am.
Still available is the book Was einem Heimat war, published by Bücher&Hefte, 2012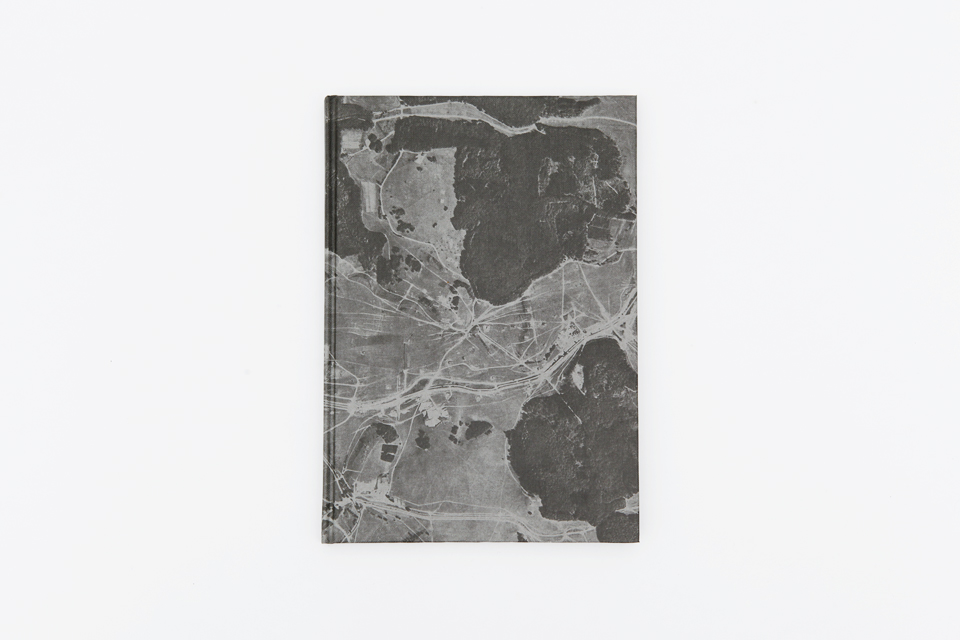 © Peter Granser, Was einem Heimat war, 2012
«Photographs of war are much sought-after because they attract attention – drama, death and horror are reliable eye-catchers. A counter-strategy is pursued in the latest book by Peter Granser: "What We Once Called Home" (Verlag Bücher & Hefte, €28). It shows us a town that has been literally pulverized by armies, tanks, artillery and shells: Gruorn on the Swabian Alb. Its inhabitants were forced to abandon their homes when their village was incorporated into the Münsigen military training area in 1937–39.
What Peter Granser found here was therefore mostly a complete void. He makes what is absent into an important part of his visual language in photographs that bear a haunting resemblance to the earliest war photographs of all: Roger Fenton's deserted landscapes captured during the Crimean War in 1855. Echoes of the American New Topographics movement in the 1960s are also apparent, when for example Granser composes black-and-white views of the barren hills of the Swabian Alb. He juxtaposes these images with sober studio shots of the ammunition used in Münsigen – a plethora of elegant-looking, deadly missiles before pristine white backgrounds. This chilling series is lent an emotional charge by the heart-rending, but futile, letter the Mayor of Gruorn wrote in 1937 lamenting the imminent extinction of his town. Peter Granser conjures from these elements a meditative study of transience and violence – a silent memorial in pictures.»
Andreas Langen, Stuttgarter Zeitung
Special Edition: Only 2 editions are left !
© Peter Granser, Was einem Heimat war Special Edition. 2012
Send an email to info@granser.de to order the Special Edition.
Exhibition: Peter Granser 2000-2007, La Chambre Strasbourg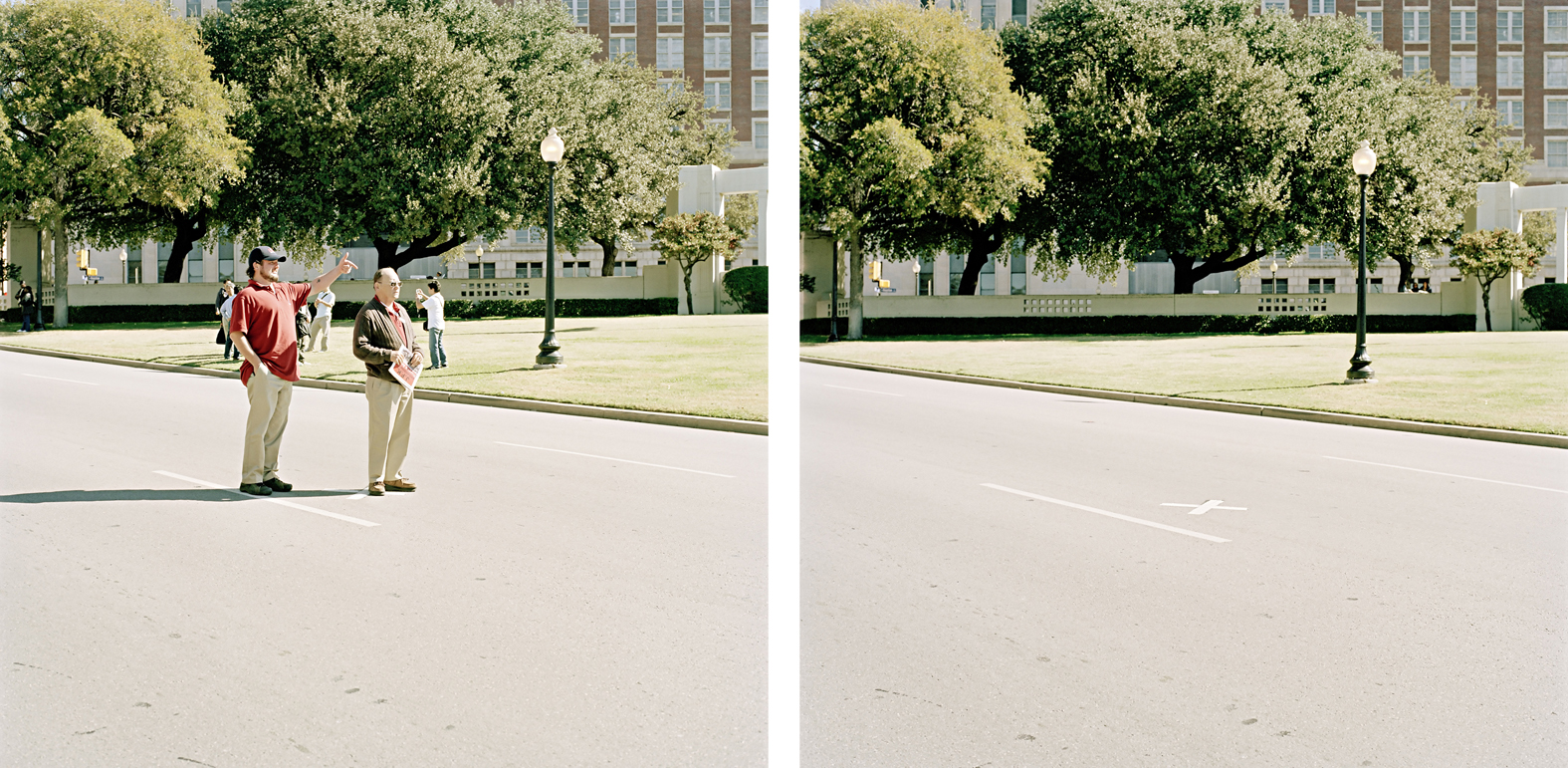 © Peter Granser, JFK Assasination Site, Signs, 2007
© Peter Granser 2000-2007, Superlabo, 2012
An overview of the projects Sun City, Austria, Coney Island, German Cowboys, Elvis Tribute Artists and SIgns from the years 2000-2007 is exhibited.
There are only a few copies of the Superlabo book Peter Granser 2000-2007 left ! If you want to have one of these last copies order here:
http://www.superlabo.com/catalogue/ca024pg/
17 02 2013 - 09 06 2013
Exhibition: Was einem Heimat war, Kunsthaus Nuernberg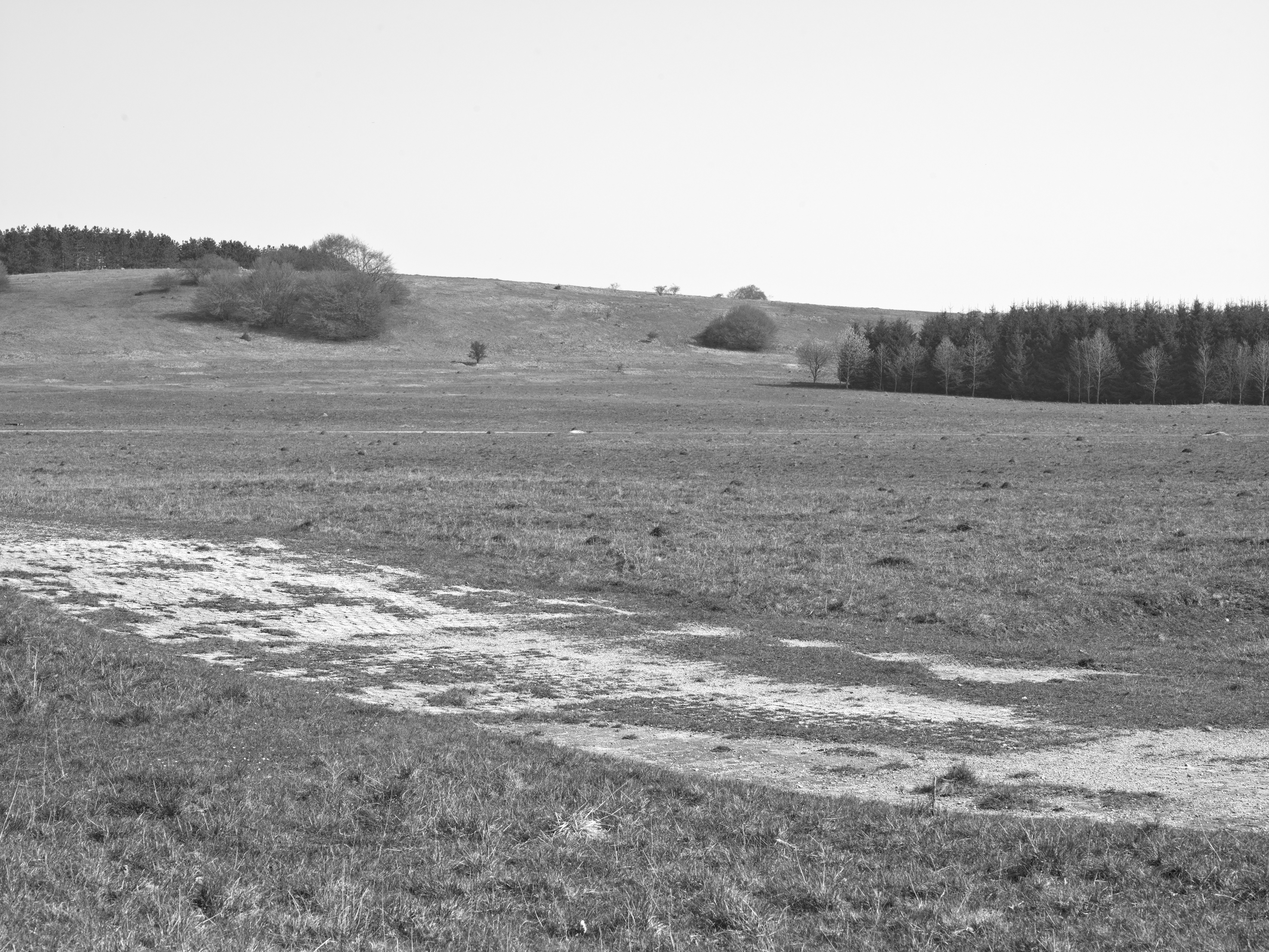 © Peter Granser, Landschaft 2, from the project Was einem Heimat war, 2011
© Peter Granser, Handgranate/Mörsergranate/Treibspiegelmunitio, from the project Was einem Heimat war, 2011
Was einem Heimat is part of the group exhibition "Das Große Reinemachen" at Kunsthaus Nuernberg
With works by Blaffert & Wamhof, Sian Bonnell, Simone Demandt, Gair Dunlop, Empfangshalle, Fra.Biancoshock, Frank Gillich, Tanja Goetzmann, Peter Granser, Klaus Illi, Max Kosoric, Anne Petters, Andreas Savva, Ralph Schulz.
27 02 2014 - 27 05 2014
Opening 26 02 2014 at 8pm.
http://www.kunstkulturquartier.de/kunsthaus/ausstellungen/aktuell/
Lecture: Cankarjev dom, Ljubljana, Slovenia
© Peter Granser, Nightsky 02, from the project Heaven in Clouds, 2009-2012
Presentation of my work from 2000-2012 at Cankarjev dom, Ljubljana, Slovenia. 7.30 pm.
22 01 2014